100% LOCAL. BIO. ROYAL.
Welcome to the new restaurant with a view of Mokrice Castle, which has magnificently charmed every visitor since 1444.
The forest is just cool. It is the most magical place that relaxes you just when you need it most. The castle is pure inspiration. The combination of these two will make all your dreams come true in a simple lunch. A glass of bubbly with a castle view has never tasted so good.
Choose your place in the forest. It can be yours for the whole day.
Choose your blanket and picnic basket. Morning or evening. Lie down with your family and enjoy nature. Bubbles, good vibes and evening tunes to dance the night away. See you soon.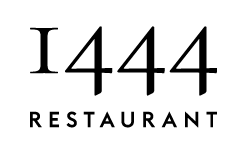 RESTAURANT 1444
Tuesday – Sunday: 8.00 – 22.00
Monday: closed
BAR:
Every day: 8.00 – 22.00
The rhythm of the forest, royal burgers and an inspiring view of the castle
WELCOME TO RESTAURANT 1444, WHICH OFFERS DELICIOUS LUNCHES AND STUNNING DINNERS BY THE CASTLE. TAGLIATA, BURGER, SWEET POTATO, BEEFSTEAK WITH CRANBERRY SAUCE AND MORE.
100% local. Eco. Royal.
RELAX. YOU HAVE ARRIVED AT THE MOST CHARMING LOCATION. THE MOKRIC ESTATE IS EXQUISITLY CHARMING AND THE CHEF WILL SATISFY EVEN THE DEMANDING FOOD LOVERS. ALL THE INGREDIENTS ARE CAREFULLY SELECTED FROM LOCAL ECO PRODUCERS AND PREPARED IN THE MODERN ROYAL WAY.